What are you looking for?
12 August 2020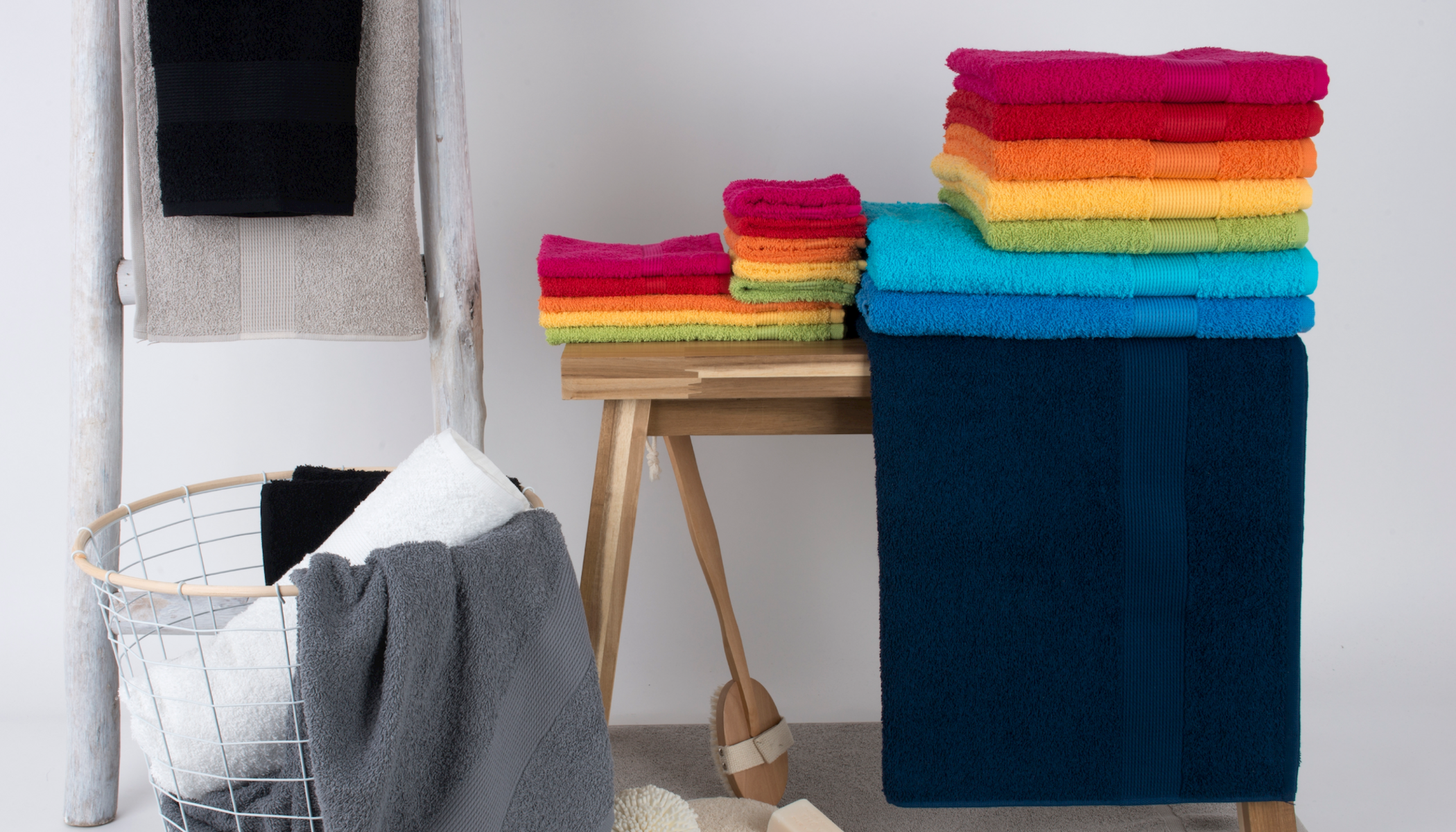 In a full washing machine
All our towels must be washed before use, as this will help the towel to absorb moisture better. Did you know that towels only get their optimal drying properties after 5 washes?
We also prefer to wash our towels in a full washing machine. This does not only save water and energy, but also prevents our towels from fluffing and avoids our towels to wear out faster.
Colour by colour and no vinegar
Colour by colour! New towels in dark colours should first be washed twice separately with little detergent.
Today we work with other, more environmentally friendly, dyes than in grandma's time. It is therefore no longer necessary to soak your towels in vinegar to fix the colour. You can, however, rinse the towels in cold water to better preserve the colour.
Temperature and drying cabinet
40° is ok! You can easily wash towels at 40° instead of the usual 60°. This keeps the towels softer and the colours more brilliant. On every towel the washing instructions are mentioned, we recommend you to follow them so that you can enjoy our products for a very long time. 
The washed towels can be put in the dryer afterwards, so they stay nice and soft.