What are you looking for?
Professional
At ClarysseWeb you can order our collections online as a professional customer, in small or large quantities. Go to our webshop for professionals and order with the same service we guarantee offline:
A full range of bath, bed and kitchen linen

Options for every budget

Shipping within 48 hours
Need more info? Contact us at +32 51 72 20 04 or info@clarysseweb.com.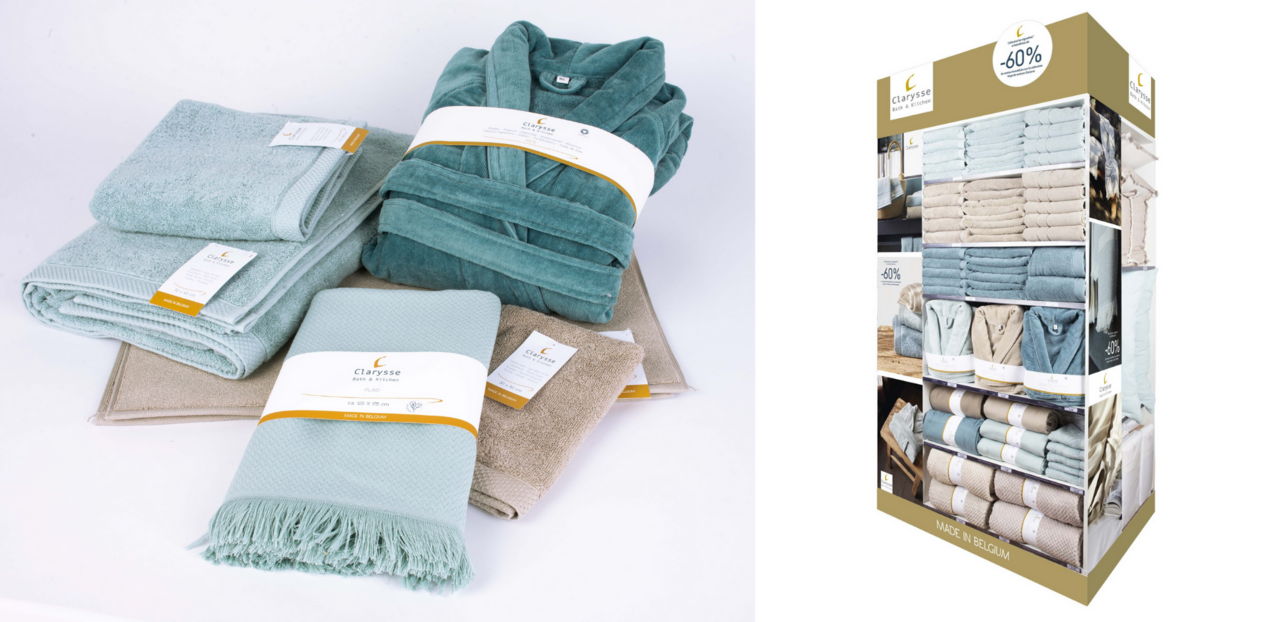 Personalisation
Possibility of personalisation through embroidery, weaving or printing.
Embroidery
Your logo, company name and/or baseline are stitched onto a bath towel afterwards. This option is very refined and stylish, and can be either discrete or prominent. The possibilities of embroidery are endless. Embroidery is already possible from 50 pieces.
Weaving
The word says it all: during the production process we weave your logo into our fabric. We have various options, including border weaving and relief weaving.
Print
Especially for colourful designs, a print is a good option. Go for an all-over digital print or keep it simple on the edge of a towel. When it comes to printing, we have dozens of possibilities.